YEHUDA RYU & XAEL
the petite pawn and the manic master
♟ ( april twenty-fourth &. taurus &. of phi dome )
( contractor &. albino &. esfp )
✖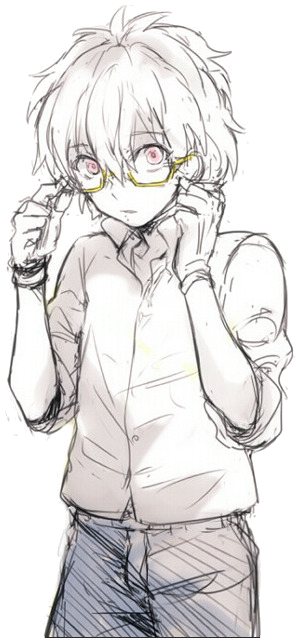 ℂONTRACTOR YEHUDA is exceptional due to the effect of the existence in his Bank. He provides a form of physical manifestation for XAEL and frequently adheres to his requests.

Yehuda's Bank is unique in that it is damaged in such a way that his "command waves" are continuously exuded, giving him a plethora of abilities most others lack. He is also profoundly intelligent, giving him an edge over lesser Contractors.

Despite having stronger and more unique abilities than nearly all Contractors, because of his frail body, fear of confrontation, and fluctuating emotional state, he tends to avoid warring with others.
✄ • • • • •
---
→ SING FOR ME, MISERY. I WILL SCREAM YOUR NAME TO THE SKY.
everything everywhere is still a wip omg
everything contradicts each other i'm crying